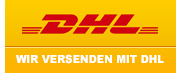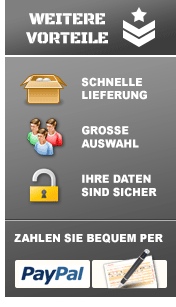 Morakniv Tactical Carbon Steel Black NZ-TAC-CS-01 (ID 12294).
62,95 €
(Preis inkl. 19% MwSt. zzgl.
Versand
)
Externe Artikel-Nr:
ID 12294 (7391846015390)
Hersteller-TeileNr:
nicht zutreffend

Neu.
New.
mit Originalverpackung.
Material - Rand: Carbon Steel; Griff: Polypropylen
Eine gestochen scharfe Klinge mit ihrem schwarzen 3,2 mm dicken Klinge ist eines der robustesten Messer, die Mora von Schweden® jemals gemacht hat. Die Kohlenstoffstahlklinge hat eine schwarze Beschichtung, die vor Korrosion schützt. Sie können die Rückseite der Klinge mit dem Feuerstarter benutzen. Die Wirbelsäule der Klinge ist scharf, vor allem für diesen Zweck.
Produziert von der schwedischen Firma Mora of Sweden®.

Messermerkmale:
• Klingenlänge: 109 mm
• Messerlänge: 232 mm
• Klingenbreite: 23 mm
• Klingenstärke: 3,2 mm
• Art der Klinge: Drop-Point-Ebene
• Klingenhärte - 59-60 HRC
• Stahl: C100 Kohlenstoff
• Griff aus Kunststoff, beschichtet mit rutschfestem Gummi
• Kunststoff, Molle-kompatible Hülle


Messerklinge aus hochkohlestahl kann auf HRC 59-60 gehärtet werden, was eine bestmögliche schärfe zum niedrigsten preis ergibt. Messer aus oben genannten Stahlsorten werden nach einer gewissen Verwendung eine düstere graue Oberfläche erreichen. Dies beeinträchtigt jedoch nicht die Qualität der Klinge. Im Gegenteil wird es die Korrosionsbeständigkeit etwas verbessern. Um Rost zu vermeiden, stellen Sie sicher, dass Sie das Messer sauber und trocken lassen. Zum besten Korrosionswiderstand eine dünne Ölschicht auf dem Messer so schnell wie möglich auftragen.
MORA Morakniv
A razor sharp blade with its black 3.2 mm thick blade is one of the most sturdy knives Mora of Sweden® has ever made. The carbon steel blade has a black coating which protects against corrosion. You can use the back of the blade with the fire starter. The spine of the blade is sharp, ground especially for that purpose.
Produced by Swedish company Mora of Sweden®.

Knife features:
• Blade length: 109 mm
• Total knife length: 232 mm
• Blade width: 23 mm
• Blade thickness: 3,2 mm
• Type of blade: drop point plain
• Blade Hardness - 59-60 HRC
• Steel: C100 carbon
• Handle made of plastic, coated with non-slip rubber
• Plastic, Molle-compatible sheath


Knife blade of high carbon steel can be hardened to HRC 59-60 giving best possible sharpness to lowest price. Knives made from above mentioned steel grades will after some use achieve a dullish grey finish. However, this will not negatively affect the quality of the blade. On the contrary it will somewhat improve the resistance to corrosion. In order to prevent rust, make sure you put the knife away clean and dry. To best corrosive resistance apply a thin coat of oil on the blade as soon, as possible.
Diese Artikel nur an Personen mit vollendetem 18. Lebensjahr und Altersnachweis erforderlich.
Wir benötigen zum Nachweis Ihres Alters eine Kopie Ihres Personalausweises oder eines anderen, amtlichen Dokumentes, aus dem Ihr Name und Ihr Geburtsdatum hervorgeht.
Dieses Dokument können Sie uns per eMail (info@td-army-shop.de) oder Briefpost.
Es sind keine Artikel im Warenkorb
1 x Original ARMY Multicam Patch Velcro Abzeichen Tape.
für nur 16,95 €
(Preis inkl. 19% MwSt. zzgl. Versand)