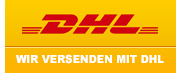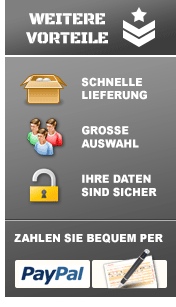 Helikon Shorts SP-UTS-PR-32 8,5" Urban Tactical OLIV DRAB.
40,90 €
(Preis inkl. 19% MwSt. zzgl.
Versand
)
Externe Artikel-Nr:
SP-UTS-PR-32 (XXL)
Hersteller-TeileNr:
Nicht zutreffend
Bitte wählen Sie die gewünschte Variation

Neu.
New.


Material: 60% Baumwolle, 37% Polyester, 3% Elasthan.
Größenhinweise auf dem Bild Nummer 3.

Size chart
on the
image
number
3.


Schrittlänge: 8,5 ''

(ca.21,59cm)

Short ist ohne Gürtel und ohne Zubehör /
Farbe: Oliv Drab und andere Bilder als zum Beispiel.



Short is without belt and without accessories /


Color: Oliv Drab and other pictures than for example.

Das europäische Patent Nr 002248740-0001



Diese 8,5 '' Shorts sind kürzere Variante unseres Stadt Tactical Shorts und halten Sie alle Funktionen ursprünglichen UTP®.
Der Bau wurde für extrem heißen Wetterbedingungen angepasst und verfügt über noch mehr Bewegungsfreiheit.
Nicht nur die passende Lösung für die Strafverfolgung und militärische Nutzung, wird die Städtische Tactical Shorts® Erwartungen der Outdoor-Enthusiasten für Versorgungs Kleidung zu erfüllen.



Beschreibung:


Elastischer Bund mit Klettverschluss für zusätzliche Anpassung

Key Schlaufen, D-Ring oder Karabiner kompatibel

Zwei Fronttaschen mit verstärkten Kanten für Zahnklammern

Zwei große Gesäßtaschen mit einfachem Zugang.
Für Dump mag Zwecke

Zwei zusammen schlanke Rückentaschen für Klappmesser, Taschenlampen, Pistolenmagazine.
Seam verstellbar

Zwei Oberschenkelcargotaschen mit Reißverschluss YKK® Reißverschluss umkehren sollen Dokumente und kleine persönliche Gegenstände tragen

Zwei Klett flatterte Oberschenkeltaschen für Smartphone-Gerät oder AR Zeitschriften

"Hals" Form Grenzen Klassische Jeans fallen die Hose nach unten

Schrittlänge: 8,5 ''

YKK® RV-Schlitz
.


OHNE GÜRTEL / without Belt

These 8,5'' shorts are shorter variant of our Urban Tactical Shorts and keep all features of original UTP®. The construction was adapted for extremely hot weather conditions and features even more freedom of movement. Not only suitable solution for law enforcement and military use, the Urban Tactical Shorts® will fulfill expectations of outdoor enthusiasts for utility apparel.



Features:

Elastic waist with Velcro fastener for additional adjustment
Key loops, D-ring or karabiner compatible
Two front pockets with strengthened edges for gear clips
Two wide back pockets with easy access. Adapted for dump mag use
Two composed slim back pockets for folding knives, flashlights, pistol magazines. Seam-adjustable
Two thigh cargo pockets zippered with YKK® reverse zipper intended to carry documents and small personal belongings
Two Velcro flapped thigh pockets for Smartphone device or AR magazines
Classic jeans 'neck' shape limits falling the trousers down
Inseam: 8,5''
YKK® zippered fly
Es sind keine Artikel im Warenkorb
1 x Helikon Shorts SP-UTS-PR-32 8,5" Urban Tactical OLIV DRAB.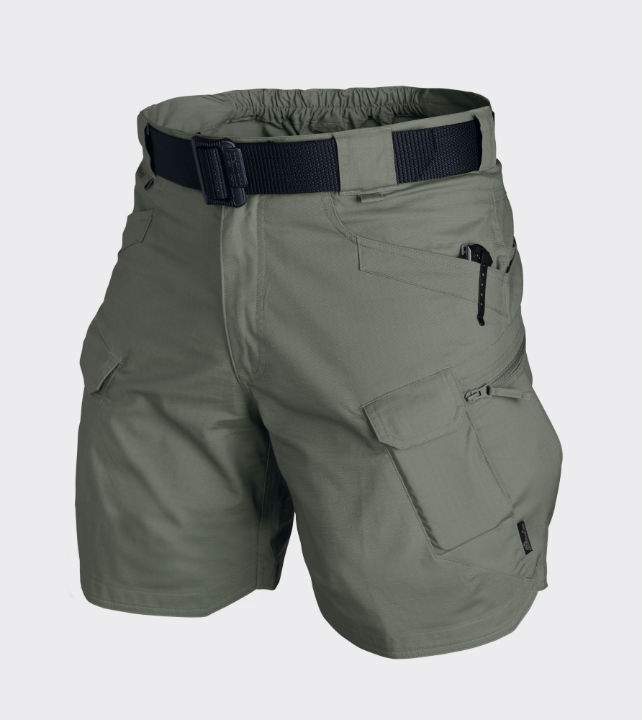 für nur 40,90 €
(Preis inkl. 19% MwSt. zzgl. Versand)