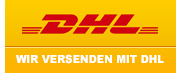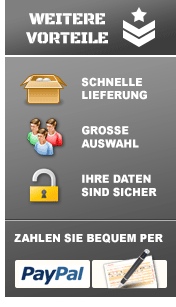 HELIKON-TEX LEVEL 7 Jacket Climashield Apex 100g Coyote KU-L70-NL-11 Jacke.
159,00 €
(Preis inkl. 19% MwSt. zzgl.
Versand
)
Externe Artikel-Nr:
KU-L70-NL-11 (XL)
Hersteller-TeileNr:
Nicht zutreffend
Farbe: Coyote.
Color: Coyote.

Neu.
New.
Größenhinweise auf dem Bild Nummer 4.

Size chart
on the
image
number
4.



Neu mit Originalverpackung.


Material: 100% Nylon
.
Leichte Winterjacke , die Isolierung und Schutz vor Frost , Wind und Regen bietet .

Climashield ® Apex ™ bietet Wärmedämmung und ultimative Wärme.

Zwei Brusttaschen mit Fleece gefüttert , um den Schutz vor Erfrierungen bieten .

Die Haube kann leicht , ohne die Hände von den Brusttaschen über zwei Kordeln dort befindlichen eingestellt werden.


Produkt-Eigenschaften:

• Material:

-> Climashield ® Apex ™-Isolierung ( Grammatur : 100g Körper ; Kapuze 67g )

- > Nylon Ripstop Shell

• Fünf Taschen :

-> Zwei äußere Brusttaschen mit Reißverschluss Fleece mit YKK ® (reverse Reißverschluss) ausgekleidet

-> Fächer für Handy oder andere kleine elektronische Geräte innerhalb Handwärmer Pakete

-> Eine Innentasche Brusttasche auf der linken Seite mit Reißverschluss mit YKK ®

-> Zwei Balgtaschen Interieur aus Mesh zum Trocknen nasser Artikel

• Voll einstellbare helmtaugliche Kapuze, im Kragen versteckt

• Innenseite der Kapuze mit Fleece gefüttert

• Kragen mit Fleece gefüttert

• Unten Tunnelzug

• Bündchen mit Klettverschluss

• Abgerundete Oberarm Velcro -Panels

• YKK ® Reißverschlüsse

• Zwei - Wege-Front- YKK ® -Reißverschluss
Sie bekommen nur Jacke!!!
Lightweight winter jacket which provides insulation and protection against frost, wind and light showers.
Climashield® Apex™ provides thermal insulation and ultimate warmth. Two chest pockets are lined with fleece to provide protection against frostbite. The hood can be easily adjusted without removing hands from the chest pockets via two drawstrings located there.

Product Features:
• Material:
-> Climashield® Apex™ insulation (grammage: 100g body; 67g hood)
-> Nylon Ripstop Shell
• Five pockets:
-> Two exterior chest pockets lined with fleece zippered with YKK® (reverse zipper)
-> Compartments for phone or other small electronics devices inside hand warmer packets
-> One interior chest pocket on the left side zippered with YKK®
-> Two interior bellows pockets made of mesh for drying wet items
• Fully adjustable helmet-compatible hood, hidden inside collar
• Inner side of the hood lined with fleece
• Collar lined with fleece
• Bottom drawstring
• Velcro adjustable cuffs
• Rounded upper sleeve Velcro panels
• YKK® zippers
• Two-way front YKK® zipper
1 x Original ARMY Multicam Patch Velcro Abzeichen Tape.
für nur 16,95 €
(Preis inkl. 19% MwSt. zzgl. Versand)