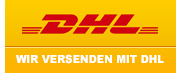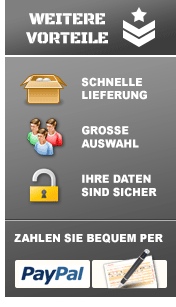 HELIKON-TEX Helikon Trooper Soft Shell Jacket Jacke CAMOGROM KU-TRP-NL-14.
87,90 €
(Preis inkl. 19% MwSt. zzgl.
Versand
)
Externe Artikel-Nr:
KU-TRP-NL-14
Hersteller-TeileNr:
Nicht zutreffend
Neu.
New.
Größenhinweise auf dem Bild Nummer 3.

Size chart
on the
image
number
3.
Neu mit Originalverpackung.


Leichte
Softshelljacke
bietet
Wärmedämmung,
Schutz
vor Wind und leichten
regen
.

Folded
Jacke
nimmt
eine sehr kleine
Menge an Speicherplatz.

Die Haube kann
leicht
, ohne
die Hände
aus den Taschen
durch zwei
Zugbänder
in beiden
Brusttaschen
befindet
eingestellt werden.
Auf der Außenseite
wird
Jacke mit
Teflon ®
DuPont ™
, die
vor Schmutz und Wasser
schützt
beschichtet.
Produkt-Beschreibung:
Material:

98%

Nylon,

2% Elasthan
Teflon ®
DuPont ™
Beschützer
Sieben Taschen
:
Zwei Taschen
auf der Brust
mit Reißverschlüssen
Zwei
Oberarm
Taschen mit Reißverschlüssen
Eine
kleine Tasche
an der Unterseite
auf dem linken Ärmel
Eine Innentasche
auf der linken Seite
Tasche auf
der Rückseite mit
zwei Öffnungen
Brust
und Oberarm
Taschen haben
Kopfhörer
-Anschlüsse
Verstellbare Kapuze
im Kragen
versteckt
Bottom
Tunnelzug
Bündchen mit Klettverschluss
Unterarm-RV
Lüftungsschlitze
Oberarm
Velcro
Panels
YKK
®
Reißverschlüsse
Zwei
-
Wege-Front-
YKK
®
-Reißverschluss

Trooper is an extremely lightweight soft shell outer layer with relaxed but quite slim fit, adapted for use in both urban and natural surroundings. Material technology provides adequate protection against wind, water, snow or dirt, keeping breathability at optimum level. Foldable hood, stored in the collar can be easily adjusted through drawstrings in chest pockets and offers demanded head comfort in wet and windy conditions. A set of spacious pockets carries essential gear, allowing easy access in a range of body positions. Reinforced elbows give freedom in movement during weapon operations. Equipped with bicep Velcro for ID purposes. Trooper fully cooperates with tactical gear, is highly compressible and can be stored in cargo pants pocket or in a backpack.

Product Features:
• High performance / breathability ratio
• Full front neck-to-waist two-way YKK® zipper with chin guard
• Lightweight and compressible
• Foldable, adjustable hood
• Armpit ventilation zippers
• ID Velcro panels on biceps
• Bicep pockets with wiring eyelets
• Slide-through double zipper back pocket
• Outer chest pockets with wiring eyelets, D-Rings and device slots
• Left forearm pocket
• Reinforced elbows
• Adjustable hook-and-loop cuffs
• Elastic corded bottom with quick-locks for individual fit
• YKK® zippers



Es sind keine Artikel im Warenkorb
1 x Original ARMY Multicam Patch Velcro Abzeichen Tape.
für nur 16,95 €
(Preis inkl. 19% MwSt. zzgl. Versand)