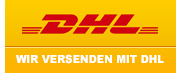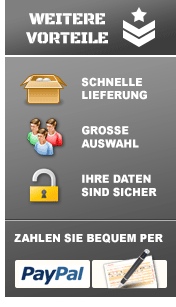 HELIKON-TEX COMBAT SHIRT Camogrom with Elbow Pads TACTICAL UBACS KO-CS2-PO-14.
54,95 €
(Preis inkl. 19% MwSt. zzgl.
Versand
)
Externe Artikel-Nr:
72784576
Hersteller-TeileNr:
Nicht zutreffend
Neu mit Originalverpackung.


Material:
Körper:
95% Polyester
, 5% Elasthan
;
Ärmel:
60% Baumwolle,
40% Polyester
.
Body: 95% Polyester, 5% Spandex; Sleeves: 60% Cotton, 40% Polyester .


Größenhinweise auf dem Bild Nummer 4.

Size chart
on the
image
number
4.



Leichte und atmungsaktive
Oberbekleidung
,
bezeichnet, um
unter
Körperpanzer
getragen werden.
Flexible
Rumpfteil
nicht
Falten und
schützt die Haut
vor Irritationen
durch
taktische Westen
/
Rigs
verursacht
.
Schulter-
und Ärmelteile
sind
bedeckt mit Tarnung
und
der verstärkten
Material
, um die ordnungsgemäße
Unterschrift
und Haltbarkeit
zu erhalten.
Hard,
herausnehmbare Ellbogen-Polster
bieten hohen Schutz
gegen Stöße
und Abrieb.
Produkt-Eigenschaften:
• Atmungsaktiv
Oberkörper
•
Stehkragen
•
Bizeps
Taschen mit
Klettverschluss
ID
-Panels
• Unterarmtaschen
•
Elbow
Pad
Fächer -
Festellbogenschützer
enthalten
•
Verstellbare Bündchen
Lightweight and breathable upper apparel, designated to be worn underneath body armor. Flexible torso part does not wrinkle and protects the skin against irritation caused by tactical vests/rigs. Shoulder and sleeve parts are covered with camouflage and made of strengthened material to maintain proper signature and durability. Hard, removable elbow pads provide high protection against impact and abrasion.

Product Features:
• Breathable torso
• Stand-up collar
• Bicep pockets with ID Velcro panels
• Forearm pockets
• Elbow pad compartments - hard elbow pads included
• Adjustable cuffs
Über eine
5***** Sterne Bewertung in alle Kategorie
würden wir uns sehr freuen.
Helikon-Tex company are a manufacturer of field uniforms, waterproof and windproof sets, fleece jackets, underwear and head gear.
In our offer you can also find backpacks, extra equipped belts,
pouches in MOLLE system and survival accessories.
Goods of Helikon-Tex are used by law enforcement and security personnel, police, army and special forces.
Helikon-Tex company has been established in 1983 in Polen.
Wenn Sie mit einem gekauften Artikel nicht zufrieden sind, setzen Sie sich mit uns in Verbindung.
Bevor Sie uns bewerten.
If you buy more than one item please wait for a calculation with the total cost, then combined shipping cost.
Wenn Sie mehr als ein Artikel kaufen, bitte warten Sie auf eine Rechnung mit dem Gesamtbetrag.
PLEASE FEEL FREE TO CHECK MY OTHER AUCTIONS



Foreign bidders are welcome!!!
Thank you for your shopping with us!!!
Es sind keine Artikel im Warenkorb
1 x Original ARMY Multicam Patch Velcro Abzeichen Tape.
für nur 16,95 €
(Preis inkl. 19% MwSt. zzgl. Versand)