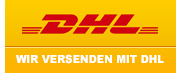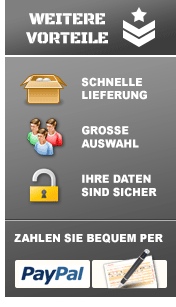 HELIKON ECWCS Gen II Jacket H2O Proof Olive Green Parka Wasserfest KU-EC2-NL-02.
89,99 €
(Preis inkl. 19% MwSt. zzgl.
Versand
)
Externe Artikel-Nr:
72765269
Hersteller-TeileNr:
Nicht zutreffend
Neu.
New.
Neu mit Originalverpackung.


Material:
100% Nylon
.
ECWCS Parka Gen II ist nach der US- Armee Erweiterte Cold Weather Clothing System- Spezifikation hergestellt .
Die Kleidung bietet eine komplexere Design und vielseitige Lösungen als die Gen I. Die Jacke , der Helikon -Tex ® Comfort H2O Proof Stoffen , ist ein atmungsaktives und komplett wasser-und winddichte Kleidungsstück.
Für schwere Wetterbedingungen angepasst , sorgt für Haltbarkeit und Bewegungsfreiheit, leicht Feuchtigkeit halten Verdampfung.
Die ECWCS Gen II Parka ist Außenschicht für extrem raue Umgebung und schützt den Benutzer vor Wasser, Wind und Elemente.
Produkt-Eigenschaften:
• Wasserdicht: 10.000 mm
• Atmungsaktivität: 8000 g/m2/24h
• Voll vorderen Hals -zu- Taille Zwei-Wege- YKK ® -Reißverschluss mit Windschutzleiste und Kinnschutz
• Klappbare Haube
• Achselbelüftungsreißverschlüsse
• Zwei Innenbrusttaschen
• Zwei untere Taschen
• Bizeps Taschen
• Ellbogenverstärkungen
• Bizeps Brust ein Klettplatten
• Einstellbare elastische Schnur Taille
• Verstellbarer Haken-und -Loop- Manschetten
• Verklebte Nähte
• Schneeschutz
• YKK ® Reißverschlüsse


ECWCS Parka Gen II is made according to U.S. Army Extended Cold Weather Clothing System specification. The apparel features a more complex design and versatile solutions than the Gen I. The jacket, made of Helikon-Tex® Comfort H2O Proof fabrics, is a breathable and fully water- and windproof piece of clothing. Adapted for heavy weather conditions, provides durability and freedom of movement, keeping easy moisture vaporization. The ECWCS Gen II Parka is outer layer for extremely harsh surroundings, protecting the user from water, wind and elements.
Product Features:
• Waterproof: 10000 mm
• Breathability: 8000 g/m2/24h
• Full front neck-to-waist two-way YKK® zipper with storm flap and chin guard
• Foldable hood
• Armpit ventilation zippers
• Two internal chest pockets
• Two bottom pockets
• Bicep pockets
• Elbow reinforcements
• Bicep an chest Velcro panels
• Adjustable elastic corded waist
• Adjustable hook-and-loop cuffs
• Taped seams
• Snow protector
• YKK® zippers
Über eine
5***** Sterne Bewertung in alle Kategorie
würden wir uns sehr freuen.
Helikon-Tex company are a manufacturer of field uniforms, waterproof and windproof sets, fleece jackets, underwear and head gear.
In our offer you can also find backpacks, extra equipped belts,
pouches in MOLLE system and survival accessories.
Goods of Helikon-Tex are used by law enforcement and security personnel, police, army and special forces.
Helikon-Tex company has been established in 1983 in Polen.
Wenn Sie mit einem gekauften Artikel nicht zufrieden sind, setzen Sie sich mit uns in Verbindung.
Bevor Sie uns bewerten.
If you buy more than one item please wait for a calculation with the total cost, then combined shipping cost.
Wenn Sie mehr als ein Artikel kaufen, bitte warten Sie auf eine Rechnung mit dem Gesamtbetrag.
PLEASE FEEL FREE TO CHECK MY OTHER AUCTIONS



Foreign bidders are welcome!!!
Thank you for your shopping with us!!!
Es sind keine Artikel im Warenkorb
1 x HELIKON-TEX KFS Set BW Mess Tin Stainless Steel Feldbesteck ME-MEN-SS-15.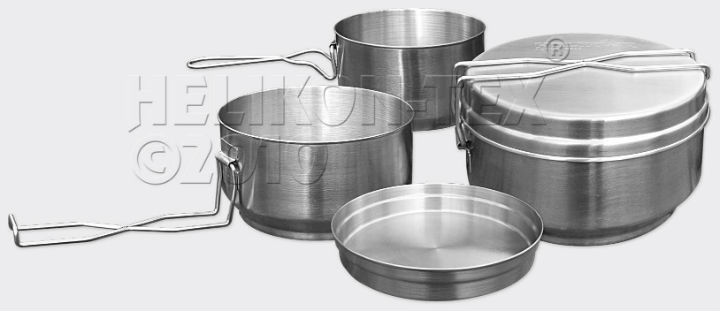 für nur 14,40 €
(Preis inkl. 19% MwSt. zzgl. Versand)